Petrus and his wife Catharina or 'Kitty' Beukes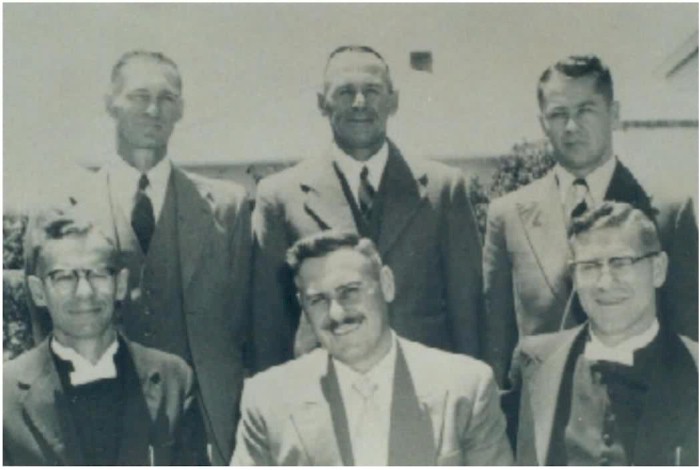 Their six sons, Marthinus (Henk's Dad), Barend (Ben), Jacobus or Japie (1918), and at
the back: Petrus, Jacobus or Kotie (1909) and Johannes (Jan).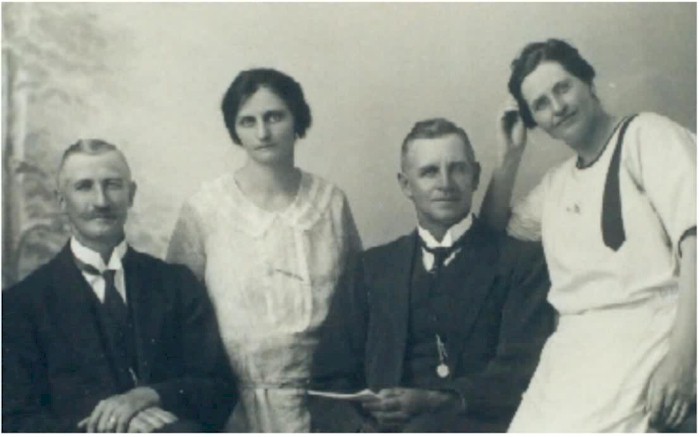 The four children of Jakobus Johannes (1848). From left to right they are: Petrus (1883), Margaretha or Maggie (1886), Jacobus (1880) and Alberta or Berta, mother of Alba Bouwer, the writer.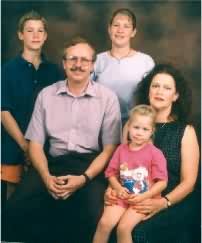 Henk, Estelle, Marthinus, Martinette and Liezl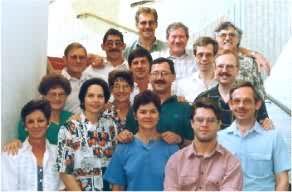 16 of the 18 children of the six sons of Petrus (1883) and his wife Kitty.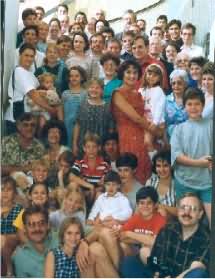 A family gathering in 1996.